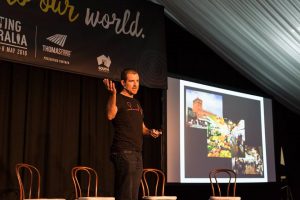 As part of Tasting Australia on 3rd May, I attended the Wine Day Out in Victoria Square, Adelaide. Thanks to the KI Food and Wine Association who kindly sponsored the cost of my ticket.  Wine Day Out is a day of TEDx-style short talks and panel discussions.  The overarching theme for the day was CULTURE (leading to an embarrassing moment where the omission of Acknowledgement of Country in the welcome speech was pointed out to the chair!).  The day was full of controversy and candidness and I thoroughly enjoyed the thought provoking speakers from wine, hospitality and marketing industries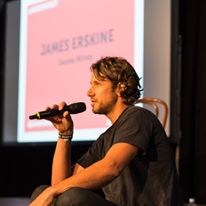 Here's some food (wine?) for thought from those minds;
Be creative and innovative! Natural wines, living wines.
Youth of today are confident, adventurous and experimental – Freedom to the winemaker!
Fun first. Facts second.
By the glass preference led by trends of food matching and "in the moment, individual choice" rather than peer choice.
Is the 750ml bottle the best size?
Wine has to be delicious!
"Brand is a promise to a customer. Culture is how you deliver on it." Didier Elzinga
People buy WHY not WHAT your selling.
Wine is all about the conversation, which now more than ever, is in real time and directly with the customer.
The most influential wine reviews at the moment are peer to peer.
A "Wineothetical" situation, posed in 2019 where alcohol restrictions are even greater than today, raised the wine industry responsibilities 1) to provide strong evidence for the benefits of wine in our society and 2) to enter and influence the debate and not be silent sitting ducks.
Sustainability and social conscience is important.
"Ban the dickheads not the wine!"
Wine transport temps and times are major concerns.
Wine growth depends on food!
Sense of Place, regionality
Don't get a qualification, go out and travel!
Be Brave
"There's room for all of us" Corrina Wright @OliversTaranga mic drop finale to her talk about #BeingBrave and WHY #womeninwine still need to speak out.
"People who say it can't be done should not interrupt those that are doing it" George Bernard Shaw
Paul Henry wrapped the Day with a quote stating courage as the most important of all virtues.
Although Culture was the intended theme, one of "Being Brave" emerged naturally and resounded with so many different current events for me.
So, I'd like to celebrate Being Brave.  For my nephew bravely triumphing over a life-threatening illness, for my favourite girl moving over 2000km from her family home to follow her dream, and for me.  I will proudly take a traditional, ubiquitous product to the contemporary customer searching for something more in a fine red wine. Our wines are made and packaged to reflect our personal flair and life philosophy;
At SnowDragon Wines we signify and support integrity, excellence, respectfulness and fun!
Many of the speakers at the Wine Day Out reinforced doing your passion and sticking to it. As  Steve Jobs said "Have the courage to follow your heart and intuition". I remember Todd Sampson quoted at the 2013 AWITC (wine tech) conference "the difference between failure and success can be being brave for 5 minutes longer" and Nelson Mandela said "I learned that courage was not the absence of fear, but the triumph over it."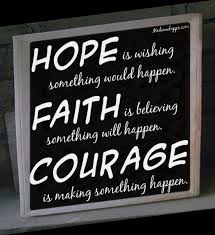 So remember, Fear is a challenge to be Brave!
(now I need a glass of red)