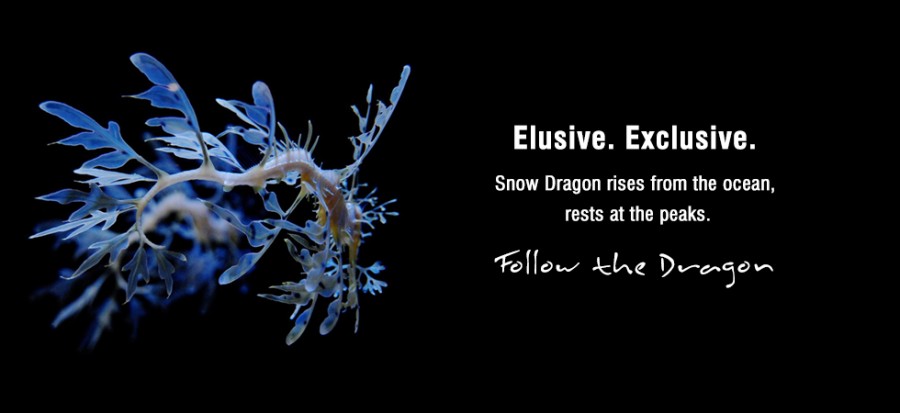 I am loving the journey of creating the SnowDragon Brand. The story is evolving and complex and it has taken some very talented people to help us develop the face of SnowDragon Wines. This is what happened today, under this beautiful still, sunshiny sky, while I watched with a great smile on my silly face! Today I feel the buzz of a solid and strong brand taking shape.  It is an amazing adventure giving your story tangibility and sharing it with the world.
Our inspirational and gorgeous designer, Tiffany Bell, in cahoots with my funky cousin and  webpage creator, Gabrielle Cooney, unleashed a new look, simple and sexy webpage, that even I can navigate, use and edit!  The slide show on the home page is spectacular with Kim Hudson's SeaDragon photo and the famous SnowDragon poem, written by the warmest friend and coolest scribe, Noel Probert.
In the same breath, Cutler glass sent through the final proof for our sophisticated 2012 Sparkling Shiraz skittle (say that 5 times quickly).  These will be printed tomorrow and sent to our winemaker Michael Sykes for filling with some of the yummy 2012 table wine waiting patiently in barrel for its second ferment.
Just to top it off, I donned Andrew's SnowDragon T-shirt (only a couple of sizes too big) for a promo shoot at the SeaLink office. I was 1 of 3 winners in the naming competition for the new café in the ferry terminal at Penneshaw.  Look out for SnowDragon Wines in the Sea Dragon Café!
I love our marketing team – thank you xx